Cloud accounting software is the fastest growing segment of the accounting software market. By harnessing the power of the cloud, companies can reduce costs while improving effectiveness and maximizing their financial management. Business accounting software that's not cloud-based is more expensive and much more difficult to maintain. It can consume excessive amounts of money, time and effort. Cloud-based software will save your company time and money.
The Challenges of Traditional Accounting Software:
The data in the system is not protected
The application software is not up to date.
It only works on a limited number of computers which is a part of the licensing agreement.
Data is often moved from computer to computer using USB drives; this is neither secure nor reliable. It is a very dangerous way to move important information.
Only a limited number of key employees have access to the software; this means the necessary information is not available to the people who need it promptly.
Backups are costly as well as time-consuming; this means the information may not be backed up on a regular basis.
Upgrading the software can be difficult and take key employees away from their primary duties.
An IT staff is costly.
Customer support is slow and service contracts are expensive.
The Benefits of Cloud Accounting
As a business owner, you are likely concerned about the security of your financial data. The cloud is far more secure than any computer. Recent events involving the encryption of Apple's mobile phone have shed light on how well data is protected. The cloud is the most secure place to store your financial information. That data will never be stolen, suffer a hard disc failure, or get hacked.
Eliminate the cost of the IT staff needed to install and maintain locally based hardware and software.
Reduce utility costs.
Securely access your information from anywhere in the world at any time.
Better data security.
Save on training costs.
Additionally, the levels of access to critical information by other users can be strictly controlled. This allows for multiple users to access the information necessary for the jobs they perform. Cloud-based software companies ensure that the security and privacy of data about you and your organization are always airtight. If you use online banking, then you are already prepared to use cloud accounting.
Mission Critical Cloud Hosting N+1 Redundancy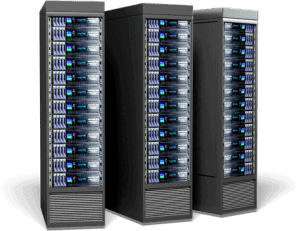 I thought I'd add a little fun information about the data centers that host cloud-based applications and store your data. The data center buildings themselves are state of the art. They are designed with climate control so the air is maintained at temperatures that keep the application servers, file servers and data storage systems cool for better performance and reliability.
The buildings also have highly advanced air filtration systems to eliminate dust particles that would clog the system fans and cause excess heat by blanketing the motherboards. Data centers also mirror your data at the building level with redundant point-to-point connections to other data centers out of the region in case of a disaster.
There is no single point of failure due to N+1 redundancy. This means that your applications and data are shared by multiple computer and storage systems that are connected in three's. If a CPU, power supply, network adapter or hard drive ever fails there will still be two up and running maintaining redundancy. Also, if a component fails the administrators are notified immediately so they can then hot-swap the failed component with a new one all while the systems are still running.
Five benefits of cloud-based accounting software
You have a complete overview of your financial data, in real-time.
Utilizing multi-user access enables effective interaction for your entire financial team.
Automatic updates mean you can spend more time taking care of the work instead of maintaining the process.
There is nothing to install. Backups are done automatically. Updates are free and available instantly.
Costs are reduced because updates, wasted administration time, and server failures are not issues. These functions are managed by the software service provider.
Enhance your success by accessing cloud-based software and information

The true effectiveness of cloud-based accounting software is in the flexibility it gives you to run your business from work, home, or on the go. There are applications (apps) available for laptops, tablets, and phones that empower you and your key employees to access necessary information as it is needed. You can be confident that you have accurate, up-to-date information on how your business is doing, regardless of where you happen to be.
Much More Efficient Software Deployment
Software updates can be developed and delivered faster and more easily in the cloud. This means you don't need to worry about installing the latest version, and you'll get access to new features instantly. With cloud accounting software, you have the option to run your business remotely, from anywhere in the world. And when data is fluid and accessible, the possibilities are endless.
NonProfitPlus
Nonprofit Accounting Software
Written by: Bill Dean